Browse Exhibits (3 total)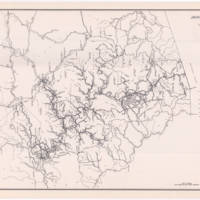 Jackson County, NC has several small and large communities, many of which no longer appear on modern maps. Despite this, these communities are important to those who live in them and have fascinating stories that leave important legacies in Jackson County. Jackson County has had a total of 84 post offices over its history that range alphabetically from Addie to Woods, dwindling down to only 10 today.
Jackson County was a world unto itself for much of its history. Robert Blanton, who grew up in Beta in the 1930's, said, when he was growing up, he "didn't think the county went farther than Sylva. Well, I did know about Canton – we'd hauled pulp wood over there." This shows the small and tight-knit atmosphere of the communities in Jackson County in the early 20th century.
This project examines these small communities in Jackson County by using historic maps, photos, oral histories, and other written sources to learn about these historic communities and be able to tell their stories now that they are mostly lost to modern maps.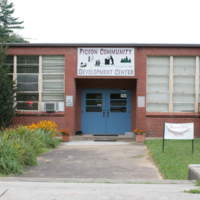 Former Reynolds School student, William McDowell, referred to the Reynolds School property as "sacred ground"; this statement encapsulates the need to preserve the African American history of Haywood County for future generations. These schools represent the fight for equality in a post-slavery and segregated society, providing a positive sense of identity for the larger African American community in Haywood County.
This exhibit consists of interviews that were conducted by students of Western Carolina University, partnered with the Lift Every Voice project of Haywood County, North Carolina. The interviews were conducted in order to document how segregation affected the former students and faculty of both Reynolds School and Pigeon Street School.  The history of Haywood County's two segregated schools have been recorded, highlighting their possible futures.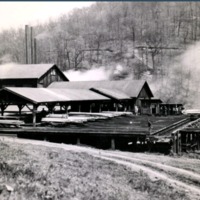 Logging in Western North Carolina was a major source of income for many families in the area. Jackson County could be seen as a late bloomer when it comes to logging. Other forests in the area were being logged in the early 1900's while Jackson County hit its peak in the 1920's. Key players in the industry included Blackwood Lumber Company and Blue Ridge Lumber Company. Overtime, companies began closing, which led to better job opportunities in the Pacific Northwest with its vast forests of virgin tree growth.
Because of better opportunities in Washington, there was a large migration of Jackson County residents to the region.